The Moura Flooded Advanced Range – MFA is designed for vehicles with larger on-board electronic systems, guaranteeing great equipment performance and handling.

Increased safety
Built-in gas outlet and fireproof chip. Allows gas flow and prevents sparks from entering.

Anti-tamper lid
Innovative roll over maze design that prevents leakage of electrolyte solution.

Longer lifespan
An anti-corrosive alloy which ensures less recharge time and reduces corrosion of boards and connections.

More efficient start-up
Positive laminated boards provide greater resistance to vibration and cycling.
Applications
Popular Cars • Sedans • Hatchbacks • Pickup • Station Wagons • SUVs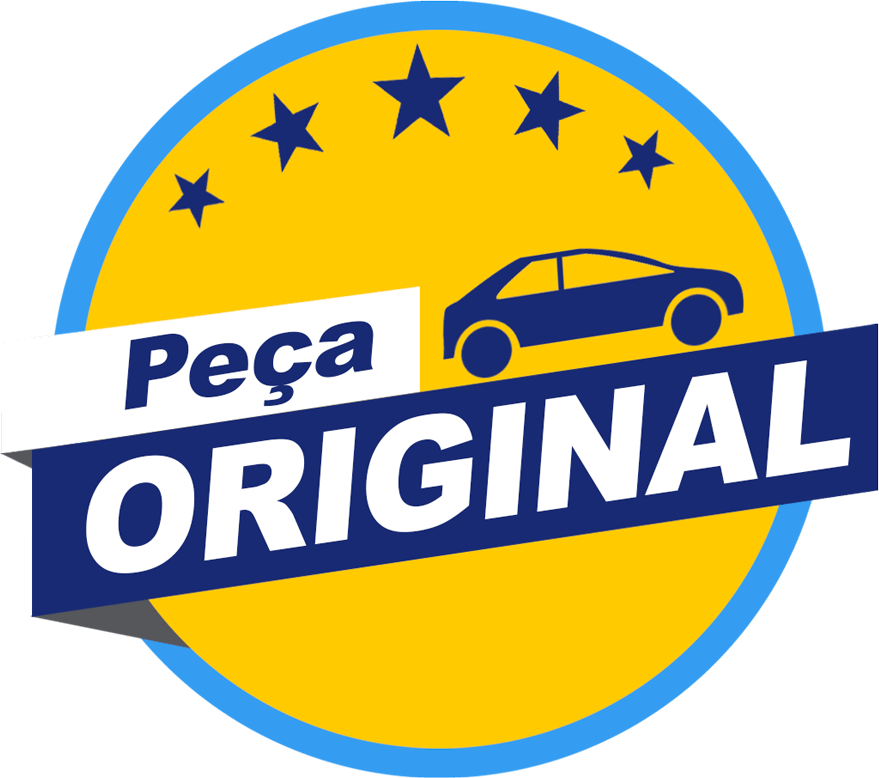 Moura Guarantee
All of the Moura MFA ranges have an 18-month factory guarantee.
Original factory parts
Moura's products are used by the world's leading auto manufacturers: Fiat, Ford, GM, Volkswagen, Mercedes, Renault and Nissan.
Leader in south america
We have our own distribution network with over 80 facilities. Approximately 50 thousand retail outlets.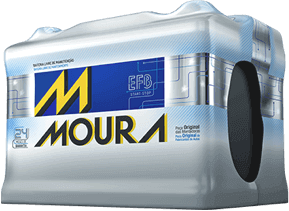 AUTOMOBILE LINE
Moura EFB is a worldwide reference in performance
Designed to increase the safety and longevity of vehicles with Start Stop technology.
High efficiency
It works in partial load state.

Unbeatable durability
Tested in world renowned laboratories.

Better performance
3 times more cycles.

High starting current
Advanced product design ensures maximum current transfer.
Moura EFB World reference in performance.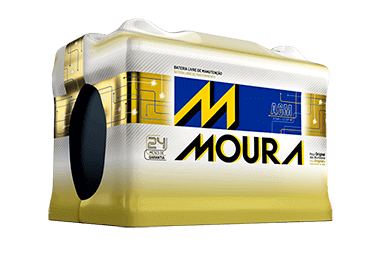 MOURA AGM RANGE
Your Moura products are now available for start-stop vehicles
Moura AGM batteries are ideal for high-performance vehicles which demand batteries with a longer lifestyle, such as start-stop systems.

Extended lifespan
An advanced design for durability, with fortified posts, straps and soldering.

More efficient startup
An advanced product design which ensures maximum current transference.

Better performance
High resistance for tough operations, and 3x the cycle capacity.

Low spontaneous discharge
Ideal for high performance and start-stop technology vehicles.
Applications
Start-stop Vehicles • High performance Vehicles
COMPARE
Moura EFB and AGM last 3X more than a conventional battery
Or find the closest Moura Reseller to you: